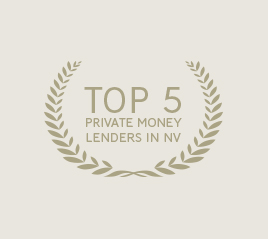 INDUSTRY RECOGNITION
Our stellar track record of integrity and proven underwriting principles led Las Vegas Business Press to recognize CapSource among the top five private money lenders in the state.
The Allure of Trust Deed Investments
Investors' who are drawn to all that trust deed investments have to offer, are attracted to them because of the diversification to their investment portfolio, generate regular income, minimize risk, and typically produce higher return rates than traditional investments in stocks and bonds.
Consistent High Return Rates
When compared to fixed-rate bond investments, which are subject to fluctuations due to changes in interest rates and the economy, CapSource offers investment opportunities with higher interest rates offered by traditional bank institutions.
Diversification of Investment Portfolio
At CapSource we want you the investor to be able to reap the benefits of a diverse portfolio which includes not only protection against market volatility but also it creates for you another source of retirement income. We know that a Self Directed IRA is the only retirement account that allows true portfolio diversification through alternative investments like that of real estate.
Passive Income Generation
Passive Income Generation is the dream income generating strategy. At CapSource we can assist you in reaching that dream. We will do the work and you will earn the income. The easiest way to gain financial independence is to strategically outline your investments so a substantial portion of your income is not actively earned by your labor, but by ours.
Be the Bank
The experts at CapSource can show you how to generate strong monthly income on short-term, secure, collateralized investment opportunities. Call and talk to a CapSource representative today. Learn how you, like most CapSource clients, can earn steady annual investment returns of 6%-10% using Trust Deed.